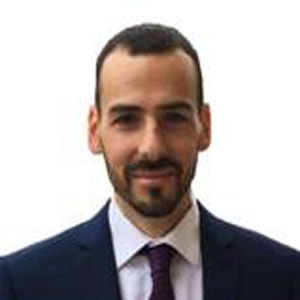 Dr Alberto Roldan Martinez, MRSC
Research Collaborator
Frano Barbir is Professor and Chair of Thermodynamics at Faculty of Electrical Engineering, Mechanical Engineering and Naval Architecture, University of Split, Croatia.
Alberto is a motivated computational materials scientist, with interest in dynamic processes on surfaces, especially those that are relevant in heterogeneous catalysis. His research is based on computer simulation linking materials composition and atomic structure to the reactivity of relevance to chemistry and sustainable industry. His background and skills, especially his research record in nanoparticles and heterogeneous catalysis, have given himspecial insight into the dynamic activity of the interfaces and their effect on structure stabilities, which are crucial for conducting a smart design of materials and catalysts.His research, hence, aims to improve the energy efficiency and sustainability of chemical process driven by a deep understanding of the structure-activity-stability relationship.
Sorry, no posts matched your criteria.