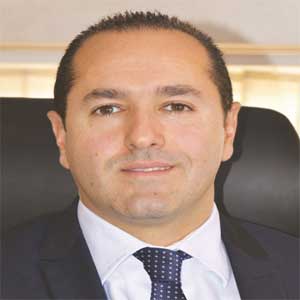 Dr. Badr Ikken
ISAB Member
Dr. Badr Ikken received an engineer degree in mechanical engineering and industrial production & solar systems from the Berlin Institute of Technology. He wrote a thesis on production technologies of hard materials.
During 8 years, he worked in the Department for Machining Technology of the Institute for Machine Tools and Factory Management (IWF) in Berlin, first as a research associate, then as a project manager. In the Institute for Production Systems and Design Technology (Fraunhofer IPK), he served as leader for several industrial projects involving companies such as Siemens Power Generation, INA Schaeffler, Saint-Gobain Diamantwerkzeuge, SGL Carbon,.. Between 2008 and 2010, Badr Ikken served as CTO of the multinational company Lunos-Raumluftsysteme. During this period, he developed and launched two new production lines in Germany. He also expanded the production in China.
In September 2010, he joined the Moroccan Agency for Solar Energy (MASEN) as Director of Integrated Development, in charge of Industrial Integration and R&D. He co-founded the Moroccan-based National Institute IRESEN (Institute of Research in Solar Energy and New Energies). He is the Director General of IRESEN since July 2011 and established 2014 the largest solar research platform in Africa, the Green Energy Park and he is currently building a network of applied research centers.
Badr Ikken is Vice-President of the new climate economy commission of the Moroccan Confederation of Enterprises (CGEM) and represents Morocco in different international commissions.
My Education
Berlin Institute of Technology
B. Eng. in Mechanical Engineering
Sorry, no posts matched your criteria.