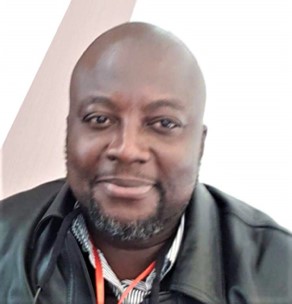 Prof Emeka E. Oguzie
ACE Center Leader
Emeka Oguzie is a Professor of Physical Chemistry at the Federal University of Technology Owerri (FUTO). He received his Ph.D in Physical Chemistry from the University of Calabar. He was a visiting (CAS-TWAS) post doctoral research fellow (2006-2007) and TWAS-UNESCO Associate (2008-2011) at the State Key Laboratory for Corrosion and Protection, Institute of Metal Research, Shenyang China. He was appointed Young Affiliate of TWAS, the World Academy of Science (2017-2012). He is Fellow of the OPEC Fund for International Development (OFID).
Prof. Oguzie's research interests span the areas of Electrochemistry/Electrochemical Technology; Environmental & Occupational Hazards Management. His research group, the Electrochemistry & Materials Science Research Unit, EMRU-FUTO is known worldwide for groundbreaking research in metal corrosion and protection. He has made outstanding pioneering contributions in the development of non-toxic, environmentally friendly anticorrosion additives from biomass extracts.  Prof. Oguzie has successfully graduated 20 PhD students, with over 130 publications in high-impact peer-reviewed journals.
Prof. Oguzie has held several administrative positions in the University including; Associate Dean, School of Science, FUTO (2008 – 2012); Member, University Senate (2008 – Present); Head, Department of Environmental Technology, FUTO (2013 – 2015), Director, Center for Research & International Development, FUTO (2015-2017), Dean, School of Environmental Sciences at FUTO (2017-2019). He has garnered some experience working in industry, having been engaged as Research Advisor (Health, Safety & Environment) Shell Petroleum Development Company, Port Harcourt, Nigeria (2012 – 2013).
My Education
University of Calabar
Ph.D in Physical Chemistry
Institute of Metal Research, Shenyang China
Postdoc: Corrosion Electrochemistry
My Experience
School of Science, FUTO
Associate Dean (2008 – 2012)
Center for Research and International Development
Director (2015 - 2017)
School of Environmental Sciences FUTO
Dean (2017-2019)