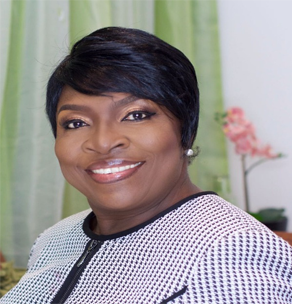 Engr. Prof. Gloria Azogini Chukwudebe
Academic Program Coordinator
Prof. Gloria Chukwudebe has Ph.D (Newcastle), M.Eng (UNN), B.Eng (UNN) in Electronic/Electrical Engineering .
She is the Team leader of Microelectronics and Solar research projects in EEE department, FUTO. She has mentored successfully a renewable energy company and a Microelectronics company. She has excellent administrative and soft skills and has participated in various degree programmes development. She is a past Head, Department of Electrical/Electronic Engineering, past Director of ICT, FUTO.
Prof. Chukwudebe has 3 years Industrial experience at Shell Petroleum Dev Co. Port Harcourt on skill pool management and quality assurance for IT projects. Presently, she is the Director, Public Procurement Research Centre, FUTO. On international exposure, Prof. Chukwudebe is the Chair of IEEE Africa Area (Institute of Electrical and Electronics Engineers Inc.), an international organization known for advancing technology for humanity through publications, standards and mentoring electro-technology professionals.
My Education
University of Nigeria Nsukka (UNN)
M.Eng
University of Nigeria Nsukka (UNN)
B.Eng in Electronic/Electrical Engineering