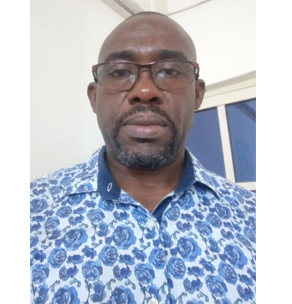 Engr. Prof. Nnamdi V. Ogueke
Monitoring & Evaluation Officer
Nnamdi V. Ogueke is a Professor of Energy and Power in Mechanical Engineering Department of Federal University of Technology Owerri (FUTO) where he has been a faculty member since 2000.
He holds a Bachelors degree in Mechanical Engineering, Masters degree in Thermal Engineering and PhD in Energy and Power from Federal University of Technology, Owerri, Nigeria. He is actively involved in research with interest in Renewable Energy and its applications in Heating, Cooling, Drying and Energy Conservation and Management. He has many journal papers/conference proceedings and patents to his credit. His paper in solar cooling was adjudged the best conference paper (for the solar heating and cooling track) during the ASME – ISES International Solar Energy Conference held in Orlando, Florida, USA from August 6 – 12, 2005.
Nnamdi served as the Acting Head of Department, Mechanical Engineering from 2012 – 2014 and presently the Director, Centre for Energy and Power Systems Research. Before joining Mechanical Engineering Department, FUTO in 2000, he worked as Services Engineer at Newclime Services and Spares, Port Harcourt and Associated Bus Company, Owerri. In 2015, he was the Senior Research Advisor on Environmental Impact Assessment (EIA) matters at Shell Petroleum Development Company, Nigeria.
My Education
Federal University of Technology, Owerri
PhD in Energy and Power
Federal University of Technology, Owerri
M.Sc in Thermal Engineering
Federal University of Technology, Owerri
B.Sc in Mechanical Engineering
My Experience
Centre for Energy and Power Systems Research
Director
Newclime Services and Spares, Port Harcourt
Services Engineer