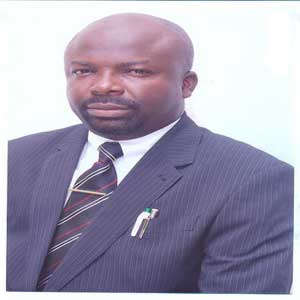 Prof. Paul Madus EJIKEME
Research Collaborator
MRSC, MISE, MNYAS, MCSN, MPIN, MSACI, MECS, C. Chem(Nig)
Paul Madus Ejikeme, BSc (University of Port Harcourt) and MSc, PhD (University of Nigeria) rose from the rank of Assistant Lecturer in 2001 to that of Professor in 2015 at the University of Nigeria. He was a fellow of UNESCO-ICTP in 2011, and National Research Foundation South Africa (SA), University of Pretoria SA and Council for Scientific Industrial Research (CSIR) SA for his Postdoctoral Fellowship in South Africa from 2013 – 2015. Paul's research interests include nanomaterials synthesis and characterization for electrochemical energy conversion and storage applications, biodegradable plastics development as well as, corrosion abatement and adsorption studies.
Prof. Ejikeme who holds a certificate in Entrepreneurship, Innovation Ecosystem and Science Parks from Lund University Sweden (2017) has graduated many MSc and PhD students, and is currently supervising over 10 M.Sc. and 8 PhD students. He has published over 60 peer-reviewed high impact journal articles, three book chapters, and over 45 conference papers. He has served as Assessor/Reviewer for Department of Education, and National Research Foundation SA; External Examiner to ABU Zaria-Nigeria and Tshwane University of Technology SA; professorial assessor for Cross River University of Technology; reviewer for many Elsevier and Springer journals, Member, Editorial Board, Journal of Renewable and Alternative Energy Technologies; National Treasurer, Polymer Institute of Nigeria (PIN); Chairman, Chemical Society of Nigeria (CSN), Enugu State Chapter. He is a member of the South African Chemical Institute, New York Academy of Sciences, International Society of Electrochemistry, The Electrochemical Society, and Royal Society of Chemistry.Prof Ejikeme participated in the following major workshops: ISE's Practical Electrochemical Sensors with Relevance to Africa, 2013 CSIR South Africa; Renewable Energy for Sustainable Development in Africa, (ENEA Italy/NCERD UNN), 2012, Enugu-Nigeria; Science Communication in Developing Countries: Bridging the Gap between Science, Policy and the General Public (Joint ICTP-TWAS), 2011 ICTP Trieste Italy; Advanced School on Role of Nuclear Technology in Hydrogen-Based Energy Systems, 2011 (Joint ICTP-IAEA) ICTP Trieste, Italy.
My Education
University of Nigeria Nsukka
Ph.D. in Analytical Chemistry
University of Port Harcourt
B.Sc. in Industrial Chemistry
Sorry, no posts matched your criteria.