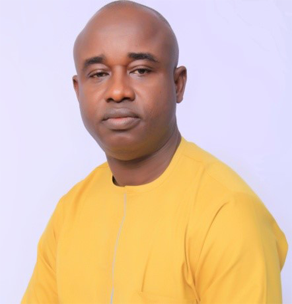 Prof. Chinwe Sylvanus Alisi
Research Coordinator
Chinwe Sylvanus Alisi is a Professor of Biochemistry at the Department of Biochemistry, Federal University of Technology Owerri where he has served as a Faculty Board member in the School of Biological Sciences since January 2002. He holds a Doctor of Philosophy (PhD) degree in Biochemistry (2010) and a Master of Science (M.Sc) degree in industrial Biochemistry (2001) from the Federal University of Technology Owerri. He Holds a Bachelor of Science (B.Sc) degree in Biochemistry (1991) from the University of Nigeria Nsukka and a certificate in Computer Operations from Data Technology College. He completed the Research Ethics Training Curriculum (RETC) of the Family Health International (fhi360) on June 7, 2017.
Prof Chinwe Alisi is Research Consultant for Silverpresh Laboratories Ltd. He has over 60 peer reviewed Research articles in international journals to his credit, and has shown sufficient interest in Bio-fuels, Raw materials, Ethno-medicine, Radiation and health and Environmental Biochemistry. He is a member of Bio-fuels research group with interest on Production of Bio-diesel with higher efficiency using Domestic Wastes as raw materials. He is a member of the Functional Foods Research group and has partnered the Radiation and Health Physics research group in a search for the protection of Albinos against UV-radiations from the Sun. He is Editor, Journal of Research in Biochemistry. He has supervised PhD and M.Sc students in Biochemistry and Biomedical Technology Departments.
Prof. Alisi is a member of Nigerian Society for Biochemistry and Molecular Biology (NSBMB), Member Nigeria Society for Biological Conservation, Member West African Society for Pharmacology, Member Institute of Strategic Management of Nigeria (ISMN), a member of the University Senate, Chairman Committee for establishment of Centre for Biotechnology and Molecular Biology (CBMB) which attracted TETFund / NUC approvals, Chairman Research Ethical Committee (REC) and Associate Dean, School of Biological Science, Federal University of Technology Owerri (2016-till date). He is a member of the management team for the African Centre of Excellence in Future Energies and Electrochemical System (ACE-FUELS). He is happily married to Precious Alisi and blessed with four lovely children – Mc-Praise, Michael, Mmachukwu and Mmerichukwu.
My Education
Federal University of Technology Owerri
PhD in Biochemistry (2010)
Federal University of Technology Owerri
M.Sc in industrial Biochemistry (2001)
University of Nigeria Nsukka
B.Sc in Biochemistry (1991)
My Experience
School of Biological Science FUTO
Associate Dean
Research Ethical Committee (REC)
Chairman